The Care - Share - Aware Program is a 2014 community engagement initiative launched by
The Matrix Group
that supports worthy causes that help empower change to improve lives.
The Matrix Group
will identify a noteworthy cause or organization each month. It is our goal to generate awareness by communicating with our extended audiences the importance of donating to commendable causes.
We will ultimately share our resources with our extended audience to bring a comprehensive support system that benefits the entire community.
In the month of September, The Matrix Group proudly highlights the work of: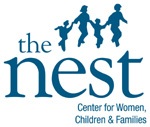 The Nest - Center for Women, Children, and Families was formed in 1977. Originally operating as two organizations, the Lexington Child Abuse Council and the Women's Center of Central Kentucky, these organizations joined forces to become The Nest! The organization streamlined the work of both entities into one that could provide high quality, comprehensive services to women, children and families in crisis, while working to prevent child abuse and neglect. The center has continually offered resources for families to develop the skills and education needed for a healthier lifestyle and self-sufficiency.
The Nest Child Care Center provides child care services to families as well as drop-in child care to accomodate parents who are under stress and need time away from their children. This service allows parents who have no support system for child care to make it to appointments or simply to have a needed break, while knowing their child is in a safe, nuturing environment.
Visit
http://thenestlexington.org
for more information.
If you'd like to get in touch with The Nest, you can contact them at
Contact The Nest
. You may also like them on
Facebook.
There are a number of ways you can help support
The Nest
, but especially through
donating
or
volunteering
.
Thank you for your support!